A Belize Condo as an investment:
A Belize condo might make for an excellent investment, and I wanted to show you why you might want to consider it – using our own "The Diplomat" building as an example. Our oceanfront condo building is under construction right now. It's being built along the Northern Highway, between downtown Belize City and the International airport.
Our focus is on creating a safe, luxurious and yet affordable building, and our prices start from just $200K USD for a finished 2 bedroom/2 bathroom condo, with a balcony overlooking the ocean. We have only 6 units available over two floors, plus the opportunity to buy a penthouse apartment. The ground floor also offers one of Belize City's best locations for a commercial property.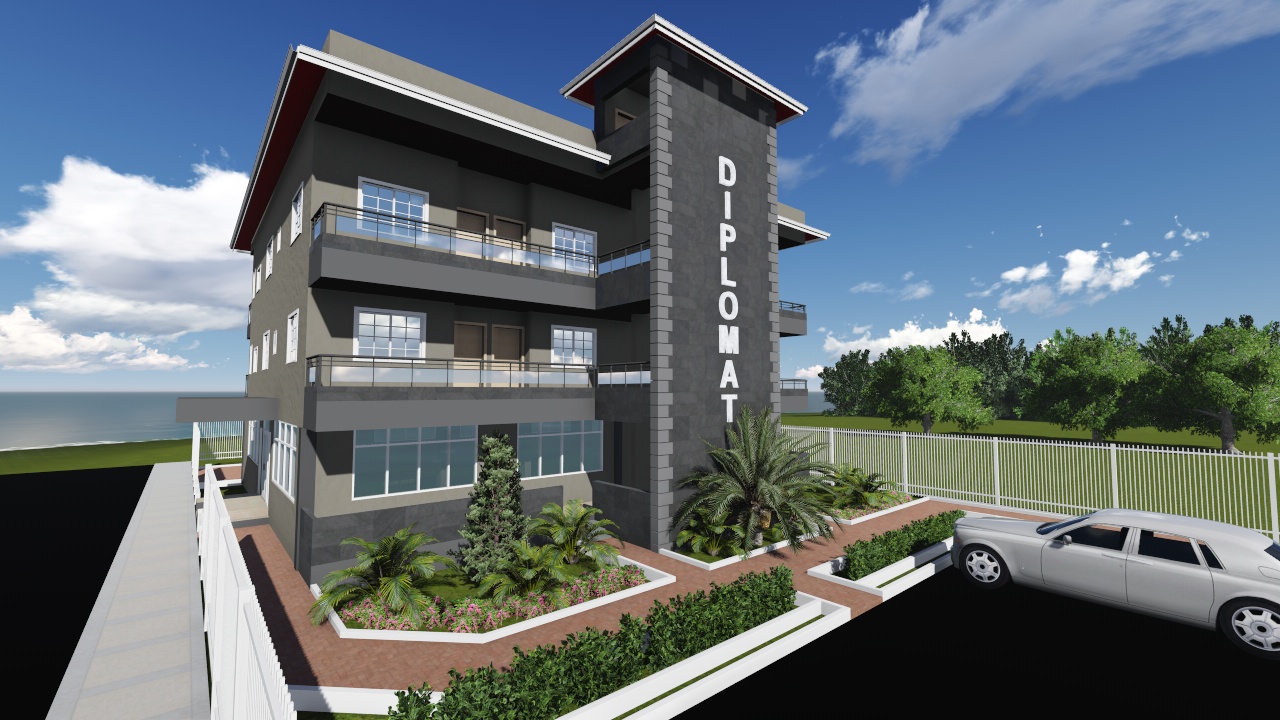 The Belize condo market is an excellent opportunity to create a strong yield by renting out your property as an investment. Oceanfront condos are in short supply, especially in this part of the country. On top of this we are also going to have on-site property management who can help you take advantage of rental opportunities, whether you are looking short term or long term.
The Latest from The Diplomat – Belize Condo:
Construction started in earnest during the fall of 2016, and we are now moving on to build the second floor, which is the first floor to feature residential units. We expect to have the building completed (barring weather stoppages) by the end of 2017. The building work is being undertaken by some of the most respectable contractors in the Belize condo industry .
Financing is also available through our partner Atlantic Bank (usually 60% of the purchase price). So if you are considering making an investment in a Belize condo, please contact me. I will be happy to talk to you more about it. You can also go here to read more about Belize condo investments.