Why the bigger distributors are (most often) not preferable for a start-up spirits brand
I wanted to write this post to help entrepreneurs in the spirits sector, as well as many other similar industries, make some smart decisions during the initial stages of their business, and save some time and frustration. These recommendations are based purely on anecdotal evidence gathered when building a vodka brand together with Dennis Rodman (www.rodmanvodka.com), as well as stories shared with me by other business owners.
Many entrepreneurs in the spirits sector spend a lot of their time during the development stage of their business on trying to find a way to list their brands with one of the biggest distributors. I won't name any of those distributors here (I work- or have worked- with several, if not all, of them) but if you have an interest in this industry, you will know most of the companies I'm talking about.
In most cases the largest distributors have a huge reach across whatever state you are working in, and they often carry the largest brands in each category. Having the luxury of representing the biggest names with the most recognition and advertising presence means GUARANTEED sales for the distributor. What do you think a salesman is going to do – keep selling Grey Goose, Absolut, SKY Vodka etc. that he knows that all his accounts are familiar with (and the brands have multi-million dollar ad budgets in each market) or spend his time and effort trying to sell a no-name brand?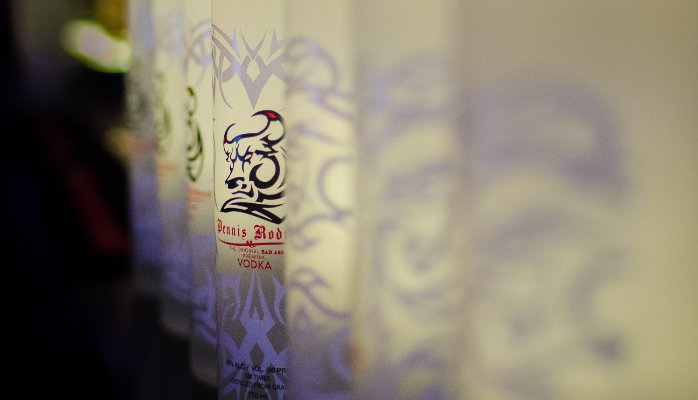 Sure, you have a "new flavour profile" or you're the "first in the world to use Austrian Strawberries" in your mix, or your bottle has a really unusual weight, or whatever it is…. Even then, it's unlikely that you will take much market share away from the bigger guys, at least in the initial stages. Ultimately like most salespeople, the rep will go with the easiest option, and often these reps acts more as order takers than as someone who is there to spread awareness of your brand.
I have been in meetings with these companies myself many times, and it always comes down to them asking us "so, what are you going to do to open accounts for us", rather than a constructive conversation about the best way to build awareness. Did you think they would arrange your in-store tastings, incentives for stores, samplings etc. – forget it, that's all up to you to handle, within whatever parameters you have agreed. And sure, once you have "raised awareness" then things DO change, but we are talking millions of dollars in sales before that happens, not the first time you reach 1000 likes on Facebook.
In my experience, in 90% of the cases you are better off to try to list with a smaller company in the initial stages, rather than taking the other approach. In my opinion, the only times when it makes sense to try to go with one of the biggest companies are either:
1. If we are looking at a "Franchise state", where once you pick a distributor they "own" the right to your brand in that state, and will do so forever unless they agree to sign a release, and:
2. If you REALLY have a huge marketing budget behind you, and is willing to spend it with significant input from your distributor, whose ideas may not align with yours.
With a smaller distributor, you can often deal directly with the CEO, or someone very close to him/her, which makes it a lot easier to get answers and decisions made. You also have a much better chance at creating strong personal relationship with your partner – because that is how a distribution relationship should be – a partnership. Not to mention decision times can be cut down from days/weeks to just minutes.
The smaller distributors' sales reps often have strong relationships with their accounts, which means they can often "walk" the prospective buyers through your product, and you may also be able to come along and introduce yourself and the product.
There are some downsides – a smaller distributor won't be able to take on as much product at once, as they just don't have the sales force to move it, and sometimes the amount of warehouse space is limited. It doesn't have the same cache with potential investors (or other distributors) when you explain that you are not with XYZ large distributor but instead you're with a small company based in the middle of nowhere.
You also can't be as sure of the smaller distributor's financial position, so you need to be careful when agreeing what payment terms you will offer, and collections can be more difficult than with a larger company.
A smaller company often serve a local area rather than an entire state, so eventually once your brand really does reach a critical mass, you may need to work with more than one distributor to serve your needs.
Despite the potential downsides mentioned above, and the allure of having a big-name distributor on board, I would recommend start up brand owners to focus on finding small niche distributors in key target areas, and build their brand that way. In an industry as competitive as spirits, and in my case vodka, you literally have to build your business "one case at a time", and that is something the bigger distribution houses just don't have time (or a need) for.