Cleveland Real Estate – A unique opportunity:
Cleveland real estate might not be the first thing to come to mind when you are considering what to do with your money. There are however opportunities, and I have been meaning to write a post to outline my experiences in the market. Over the years, I have been working with companies across the world selling high yielding (and high risk) properties in markets such as Detroit, Buffalo, Indianapolis, as well as other cities throughout the Midwest.
What these markets all have in common is that they are considered "high yielding" markets – a low purchase price, reasonable taxes, and most importantly a high rental income in proportion to the acquisition price.
For clarity, right now I am talking primarily of dealing with real estate/investment brokers in Europe, who work with individual clients who have $50-100K to invest, and have specifically expressed an interest in purchasing these types of properties, and have understood the risks associated with it. Many of these agents work with me to help me source and structure their investments, as well as building a local structure that can manage the assets for them.
A Typical Cleveland Investment Property:
A typical Cleveland real estate investment usually looks something like this, once all the agents and brokers have built in their margins – please note this property would be delivered "turn-key", meaning there is no need to spend further money on refurbishment or tenant placement.
Duplex Property (we tend to prefer buying 2- or 3 family properties)
Annual rent: $13.200 ($550/unit per month)
Management: ($1.320)
Taxes: ($880)
Insurance: ($700)
Utilities: Tenant tends to be paying
Net income: $10.300
Purchase price: $50.000
Net Yield: 20.6%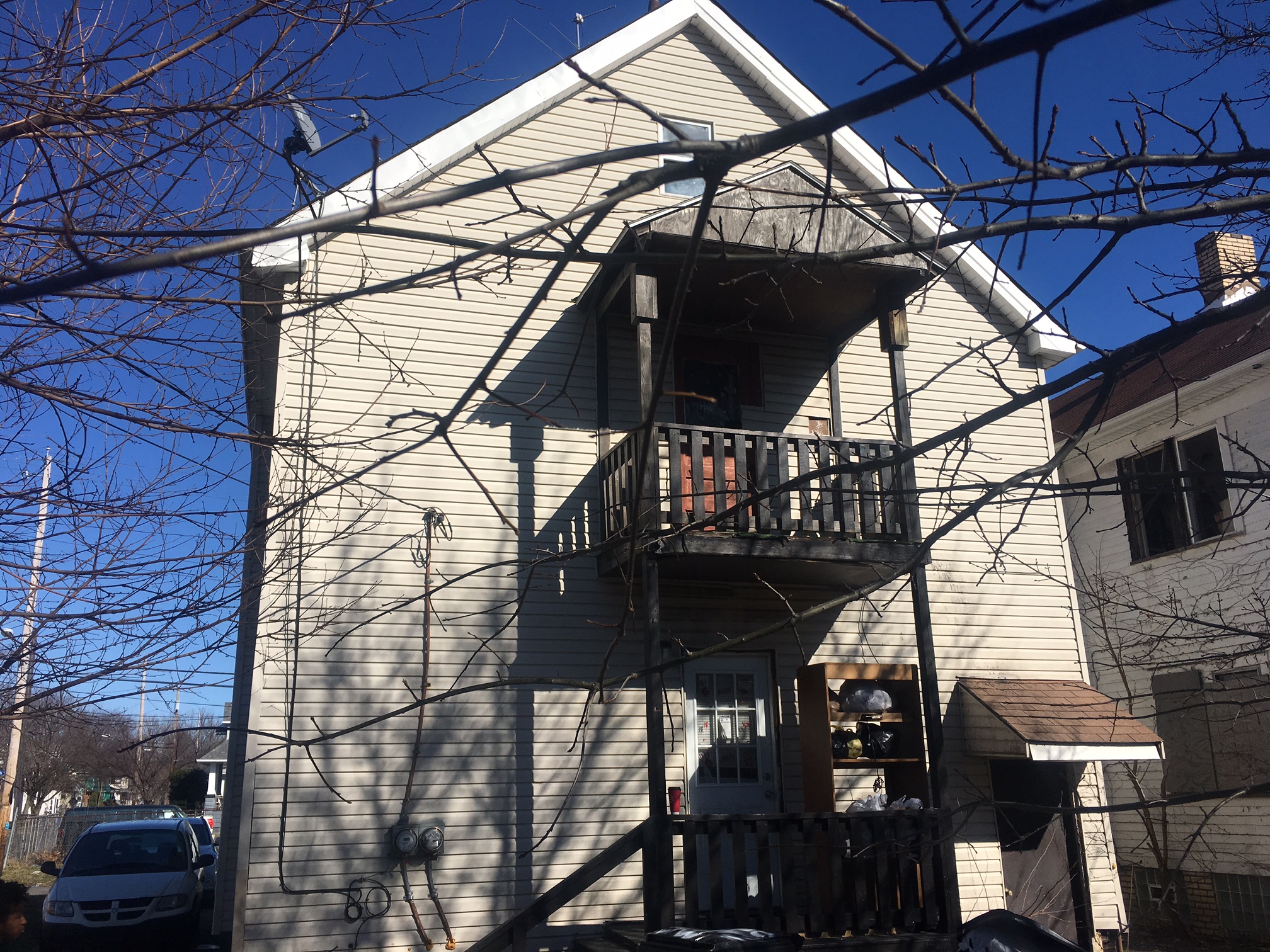 The advantages of Cleveland real estate are several, but the most prominent ones for me are:
– The larger availability of duplexes compared to places like Detroit and Indianapolis
– While Cleveland has its issues, on the whole it has fewer "no go" areas than places like Detroit
– Very competitive purchase prices
– The city itself is taking a lot of steps to rehabilitate its economy and create jobs
As with any investment it is important to understand the risks, and as with any "high yielding" property investment it is important to understand that these are the riskiest types of properties you can buy. You will need to be comfortable with a high risk of tenants defaulting on payments as well as the possibility of vandalism and break-ins. With properties like this, working with the right property manager locally becomes crucial, as well as purchasing Cleveland real estate in the right areas.
You can however alleviate some of those risks by following our model and purchasing multi-family properties. Having multiple units responsible for your cash flow helps avoiding months with no income, as well as avoiding vacancies.
For more information on Cleveland real estate and how we can help you build your business, please do not hesitate to contact me.