Retire in Belize – How we can help you
A while ago I joined Nick Blair on "The Money Champ" to talk about my journey as an entrepreneur. Yes, the full story starting with dropping out of high school and finishing up where I am today. We especially discussed my experiences in Caribbean real estate, helping people buy their dream homes, as well as assisting expats looking to retire in Belize.
Belize is home to a thriving expat population already, mainly living on the islands (San Pedro/Ambergris Caye), in the South of the country (Placencia), or our preferred location of Corozal.
A few reasons people choose to retire in Belize:
Belize is an English speaking nation which makes it that much easier to feel at home. It is also making property transactions easier to undertake, as well as understanding legal documents.
If you are looking for a slower pace of life without the stress of everyday living in the US, Belize might be exactly what you're looking for. The people who do the best here tend to be those who move with an open mind. You will do a lot better if you are looking to embrace the Belizean way of life and culture. Trying to bring an American way of life with you may make it harder to adjust, in addition to make friends. The country is still far behind in many ways such as infrastructure, but if you are willing to adjust to the local way of life, the affordable property and friendly locals will draw you to Belize!
The QRP (qualified retired person) visa is a true retirement visa product, and is used to attract foreign investment to the country. It offers a range of tax benefits and incentives, and is a true retirement product.
If this is something that interests you, we would love to introduce you to some of our opportunities we have in Belize.
Our Offerings:
As a company, we take great pride in offering solutions to suit all budgets and demands. We are positive that the diversity of local projects we are developing reflects that ambition:
The Diplomat Building is an oceanfront condo building just outside Belize City. Located along the Northern Highway, this property is a great choice either as an investment or as a permanent residence. All units have balconies facing the sea, with prices starting from just $200.000 USD.
The Enclave at The Palms is an exclusive community of just 20 homes.  The community is located in the Corozal province and adjacent to our sold out project "The Palms at Corozal". This area is known for its popularity with expats looking for the perfect home when looking to retire in Belize. Two bedroom/two bathroom homes are available from the low $100's.
Resale opportunities at The Palms at Corozal. These lots are a minimum of ¼ Acres, and can be bought as a resale as low as $12.000. The Palms does not require you to start construction within a certain time, nor are you tied to work with any specific builder. If you prefer to buy land now and build something later, this is the choice for you!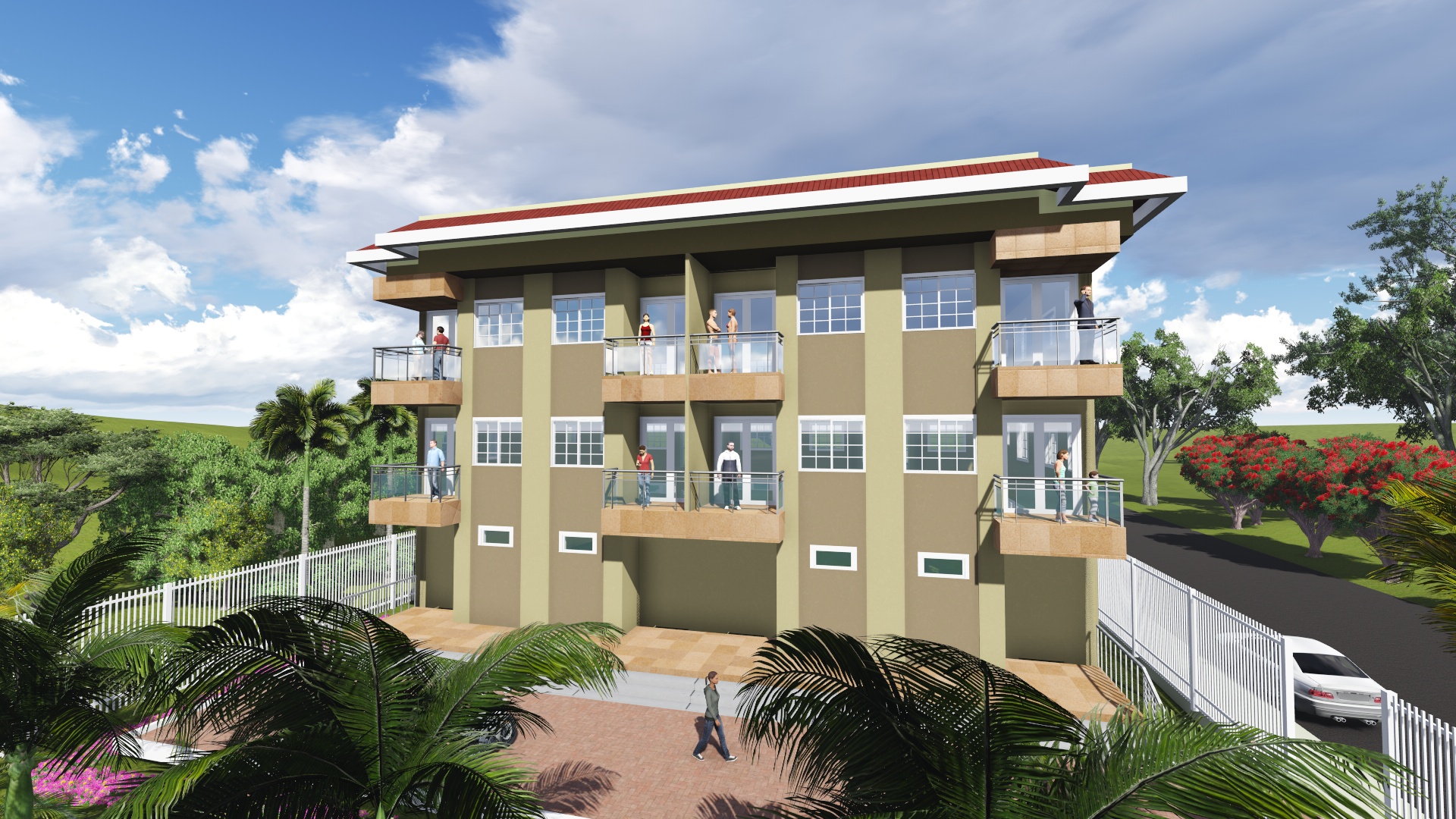 We would love to hear from you – please get in touch to discuss!