Celebrity Brands – where are they today?
In this article, I wanted to take a look at some well known celebrity brands, and see where they are today. Some of these will be quite recent, while others go back some time and can almost be considered "pioneers" of the trend of using celebrities to brand their product.
Please note that I'm only considering brands where the celebrity truly is a focal point, not merely a spokesperson or a passive investor. This is also not an internal ranking of their success, but purely an update on where they are today.
The George Foreman Grill:
Launched in 1994, the success of the George Foreman Grill is undisputed, and even today (23 years later) the brand still lives on and sells product both here in the U.S, Canada, U.K, Ireland, as well as in Asia. George himself was reportedly paid 40% of the profits from each grill sold, which earned him close to $4.5M per month at the peak. He was then paid $137M in 1999 in a buyout of the rights to his name, making his total earnings north of $200M between 1994-1999, far eclipsing what he earned during his boxing career.
Several "copycat" products have since been launched by competitors, with endorsements from athletes such as Evander Holyfield and Carl Lewis, without being able to attain any measureable level of success. Fun fact – the George Foreman grill is promoted by both Foreman and Jackie Chan in Asia!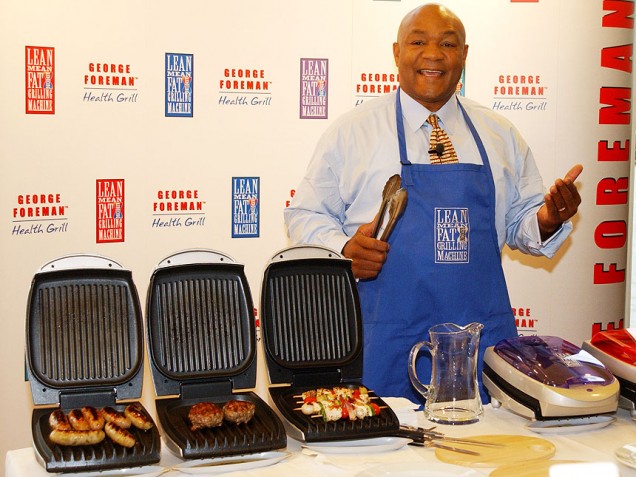 Jessica Simpson – Jessica Simpson Collection
The 36 year old from Texas surprised many when she launched her own clothing line back in 2007. However, 10 years later the business is still going strong, and according to a recent article published in Time magazine the value of her fashion business is estimated at close to $1 billion dollars.
Jessica collaborated with experienced designers on creating much of the line, and also looked for help from her mother Tina. The brand's style can best be described as "Americana"- accessible, flirtatious, timeless and affordable, to paraphrase Jessica herself.
Much of her success can be attributed to doing what many celebrity brands fail to do – capture what is authentic about the celebrity's personality, and embrace that to create a product.
Michael Jordan – Nike Air Jordan
Recently chronicled by ESPN in a 30 for 30 episode called "Sole Man", there's no way we could leave Michael Jordan and his epic deal with Nike off this list of celebrity brands.
The story has been told many times – Mike was wearing Converse throughout college, and preferred Adidas. Despite that, a friend of his finally convinced Mike to fly to Oregon to meet with the Nike team in person, and the rest is history. After meeting Nike in Oregon, Jordan was convinced to go along with their proposal, even declining to meet other potential suitors, and despite Nike not making the highest (guaranteed) offer for his name.
The initial deal was worth about $7 million including stock options, with an annual licensing fee of $500.000 per year for 7 years. Nike had an opt-out – if the brand didn't sell more than $4 million of shoes by year three, they had the right to cancel the contract.
As it happened, within the first two months Nike sold $70 million worth of Air Jordan, and as of today the brand generates about $2.5 Billion in annual sales for Nike, which they expect to be closer to $4.5 Bn by the end of 2020.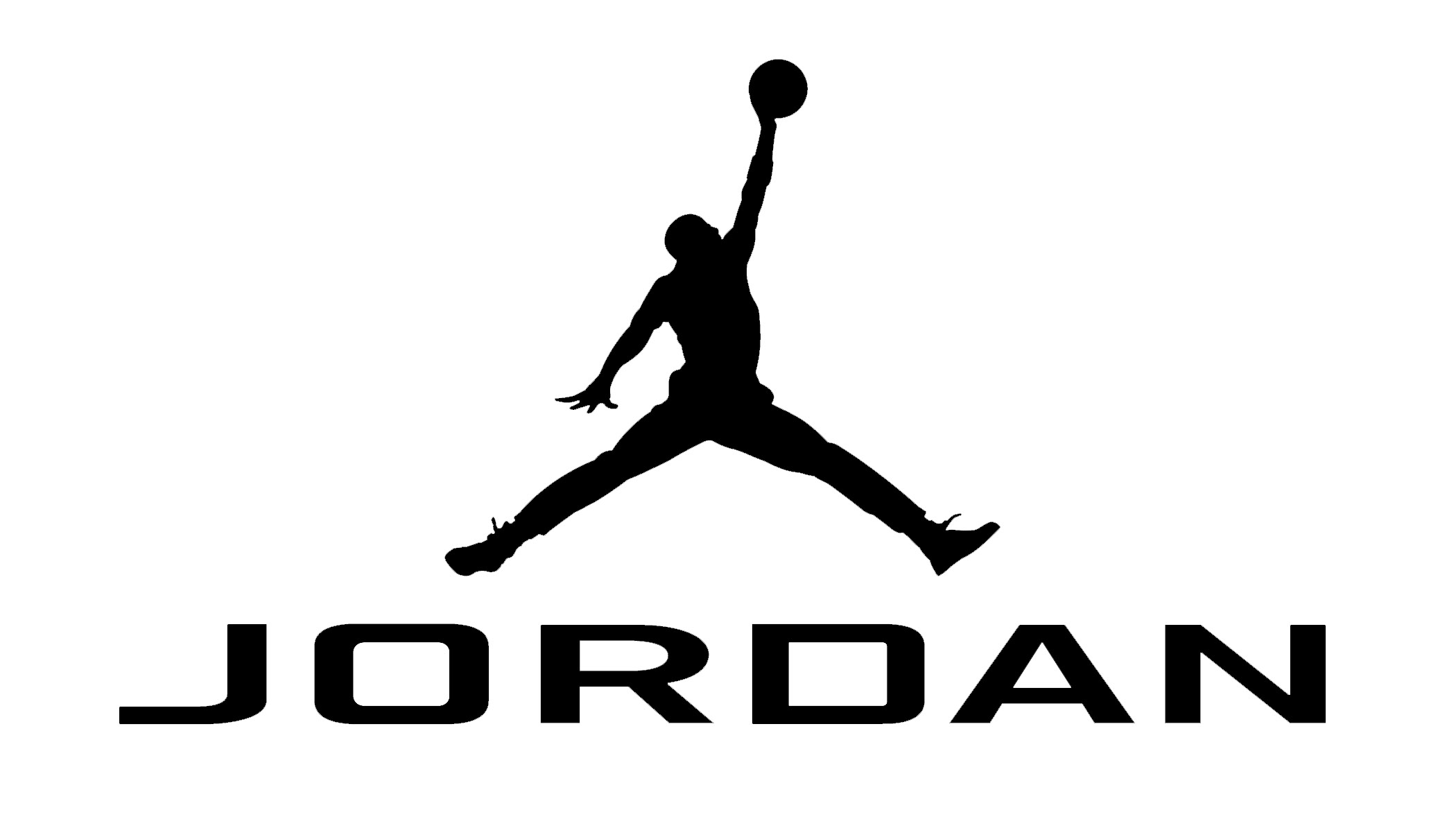 Beats by Dre
Beats by Dre can be seen as one of the most successful celebrity brands in recent years. It illustrates what happens when a company (Monster Inc.) takes time to find their perfect celebrity partner and encourages them to be part of the whole development process – the result is a product that both the company and the spokesperson can represent and feel a strong connection to.
Monster's ambition was to move from selling expensive cables and some more or less inferior sound products, to become an audio company that could compete with BOSE. To do so, they wanted to enlist an artist that was a household name that could help make the brand part of pop culture and get visibility far beyond what had been possible before.
The downside to this story has been chronicled at length by Gizmodo here, and tells the tale of how Monster time after time shot themselves in the foot by making several large mistakes when negotiating the deal with Dre and Interscope Records. These mistakes ultimately saw Dre and Interscope being able sell 51% of the company to HTC for $300 Million in 2013, and essentially eliminate Monster from the product they had created.
The endorsement deal had been done in such a way that Interscope and Dre kept all trademarks, licenses and anything else associated with the "Beats" product line, which sold $519 million in the first year after being sold to HTC, which is more than double the previous year's sales.
Victoria Beckham – Fashion
Victoria Beckham received worldwide fame as a member of the "Spice Girls" during the 90's, and was further catapulted into the public eye after marrying David Beckham. Victoria and David have been viewed as one of the true power couples of the world, and their net worth was last estimated at $622 million USD.
During her time as an artist, Victoria made several appearances at fashion shows on behalf of other brands such as Dolce & Gabbana, Roberto Cavalli and Rocawear, and she also launched a denim collected called "dvb Denim" at Saks First Avenue in 2007.
Her own fashion line was launched the year after, initially focused on dresses, the company has now grown to incorporate handbags (priced as high as $25.000), denim, eyewear and a fragrance collection.
Victoria has been widely accepted by journalists and critics alike as a respected designer, and can be considered to have successfully crossed the line between being a celebrity using her name to get notoriety and being a successful designer in her own right.
Martha Stewart
Martha is a fantastic example of someone who reached the top, fell all the way to the bottom, and came back to the top again. After her conviction in 2003, many thought Stewart's time as an icon were to be over, but instead People Magazine stated in their special "Scandals that rocked America" that "Stewart took her lemon of a sentence and made lemonade, or even lemon soufflé, using the drive that would make her a billionaire."
Ever since her release, Martha has been involved with numerous different projects and businesses, creating one of the strongest celebrity brands in America. Some of the better known are her line of upscale homewares with Macy's, a line of houses carrying her name (modelled on her own home in Bedford, NY) built in Cary, NC, a branded line of tiles with FLOR, INC and two lines of craft items with Wal*Mart.
The partnership with Macy's has been going on for 10 years now, and the latest press release from February 2017 tells us that the agreement has been renewed between the partners for "multiple years". The line now spans many more products that initially, and is now described as a "cornerstone of the home assortment section at Macy's" according to Chief Private brand officer Molly Langenstein.
Ciroc Vodka – Sean Combs
No list of celebrity brands and products would be complete without Ciroc Vodka. In an industry where so many try and fail, Ciroc has been a notable exception to the rule – I need to point out, my own "Dennis Rodman's Bad Ass Vodka" has been another exception and is still alive and well.
The liquor industry probably more than anywhere else has been a place where companies try to partner with celebrities and slap their name on a product, only to see it fail. Anyone remember "Luv Shaq Vodka" by Shaquille O'Neal? Danny DeVito's Limoncello? Trump Vodka? We could go on for quite some time here….
The story behind Ciroc is an interesting one – it was a failing brand that was pretty much destined to be killed off shortly. In a last move, Diageo decided to try to enlist the services of Sean "P Diddy" Combs, to try to rejuvenate it. Overnight, the brand transformed from a dying brand at a high price point to becoming the hottest vodka around, with a lot of credit going to Combs for creating an awareness and making the brand "cool". The Ciroc story is one that truly shows what can happen when you bring the best of business expertise (Diageo) and fuse that with a spokesperson that both "represents" the product as well as has a large and relevant following. Combs and his team also took a very active role in growing Ciroc, effectively assuming responsibility for the running of the brand day to day.
Financially both parties have also benefit tremendously, the agreement was structured as a 50-50 split of the profits, and Diddy took the brand from selling 40.000 cases per year ten years ago to selling 2.1 million cases today.
Donald Trump
Maybe the most extreme case of them all, Donald Trump used his name and recognition to create a huge line of celebrity brands and real estate developments, and eventually used his name to win the office as the most powerful man in the world.
Not all his products were successful – we already mentioned Trump Vodka, there were also Trump Steaks, as well as several other failed brands, that were nothing more than licensing deals. This further illustrates what I have mentioned elsewhere, that to create a strong celebrity brand you need to have a natural fit between the person and the product.
The Trump name became synonymous with luxury and high quality, allowing his chain of hotels and many real estate projects around the world to command premium prices and also perform well in times of financial adversity. Never one to shy away from the press or controversy, Trump created an incredibly strong brand and courted such a following that was large and devoted enough to get him elected the President of the United States.
Far from all celebrity brands end up successful, many fail as entrepreneurs and/or executives fail to fully consider what they expect to get from the partnership. Simply adding a celebrity name to the label will not make your company successful – the product must be strong enough to be successful on its own, only at that point will a celebrity endorsement really help.
You must also consider what you want the celebrity or spokesperson to do – are you looking for someone to be involved with input and ideas, or are you just looking for someone who will do some social media marketing? Are you looking purely for a one-off relationship (a commercial or shoot) or is this something you want to look at long term where the celebrity becomes part of the fabric of your brand? If so, do you know how to protect yourself in times of adversity, when things aren't going so well.
I have plenty of experience dealing with celebrity brands, both on my own as well as on behalf of clients – both matching celebrities with brands, as well as helping companies find and negotiate deals with endorsers. Please feel free to reach out with your ideas and thoughts, and I look forward to your comments!